Day 3
The artists at the Os International Sculpture Symposium are completely absorbed in their work from 9 A.M. until they reluctantly leave for dinner in the evening.
Most of them have a marvellous view of the fjord from their workspace, and some even find time to fish in the blond summer nights.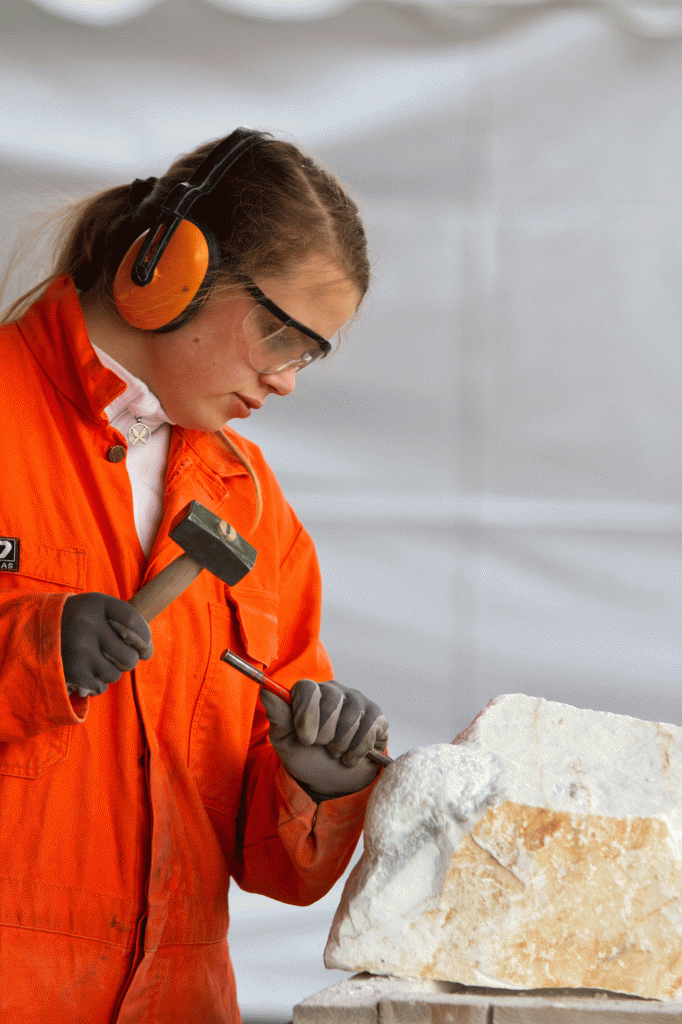 Most of the artists have met one or more of the others in marble enviroments such as Carrara or Pietrasanta, and although Norwegian, English, Korean, German, Arabic and French may be heard, Italian tends to be the preferred lingua franca of sculpture. As in earlier years, most of the artists at the 2013 symposium have chosen marble blocks, while two are working on blocks of granite.
Fascinated locals come by often to watch the work in progress. On the third day of the symposium they can already admire elegant forms emerging from surfaces that were completely level on Monday morning. Seven eager amateurs are also working in deep concentration in one end of Vognhallen, under guidance of excellent tutors.